How to Survive a Kitchen Remodel
You've decided to take the plunge and remodel your kitchen. You've thoughtfully researched remodeling firms, learned about their design-build process, and signed a contract. Now the feeling of overwhelm sets in as you think about how to survive a kitchen remodel. How will you prepare food and function for the 12+ weeks while your kitchen – the main hub of your home – is under construction?!? You begin to mutter, "What were we thinking?"
Don't fret. Though it may seem intimidating, a kitchen remodel can be managed efficiently with proper preparation and planning. From packing up the items you don't need to creating a temporary food prep space, here are our recommended steps to make sure you are ready when the contractor comes on Day 1!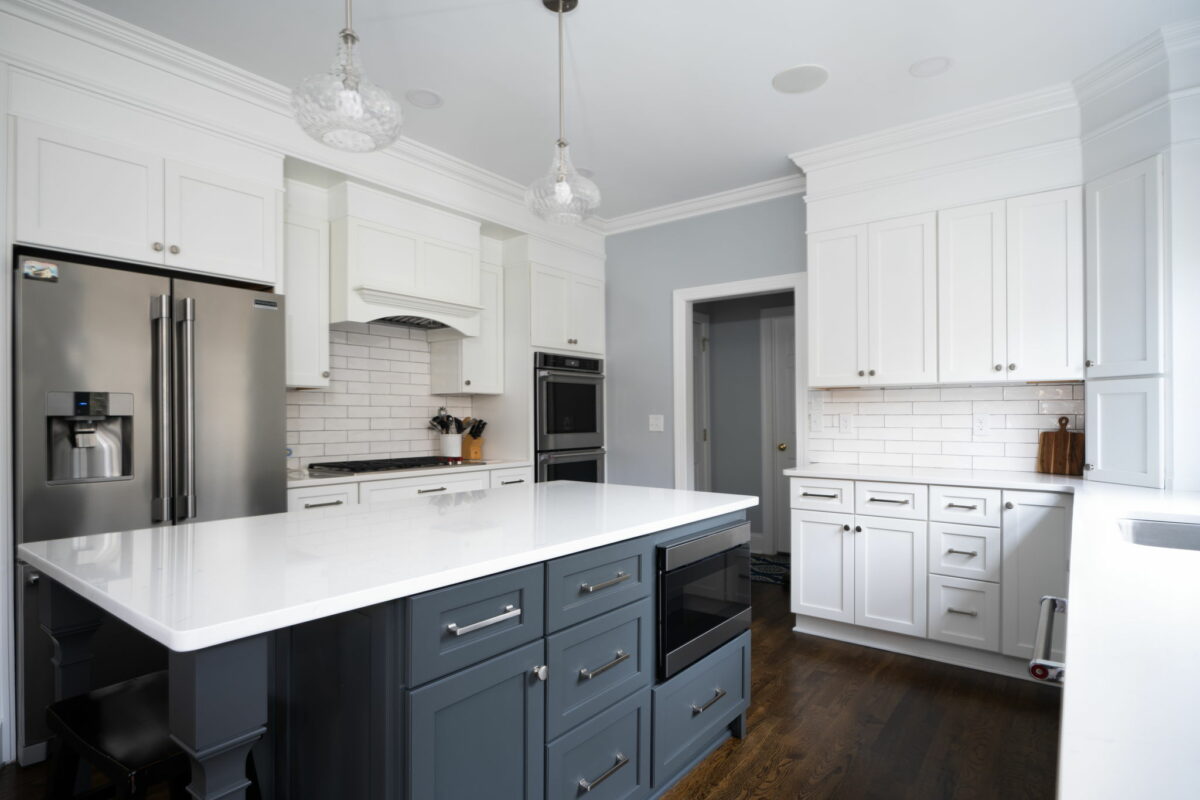 Pack Up Everything You Don't Need
You'll need to pack up everything you don't need in your kitchen before the remodeling begins. Start by identifying which items are necessary for your temporary food preparation space. Sure, you'll want a few plates, glasses and silverware, but you'll not want to forget other items, such as a coffee maker, toaster oven, crockpot and microwave.
One tip is to go through a typical day and determine what items you use in your kitchen for each meal and write them down. Make a list of everything you need – from the smoothie blender, cutting boards and knives to metal straws, measuring cups and pots/pans.
Once the essentials have been set aside, start boxing up all other items you won't need for the duration of the remodel. This includes lesser-used small appliances like blenders; any cookware or dishes; food storage containers; cleaning supplies; decorative pieces and wall hangings; and anything else that isn't absolutely essential for day-to-day living during the renovation process. To stay organized, create designated boxes for each type of item so they're easier to unpack once the work is finished.
Additionally, if you are saving any of your existing appliances, move them out of the way (such as to the garage) before demolition begins.
Build a Temporary Kitchen
Decide where you are going to create your temporary kitchen. Do you already have a kitchenette in the basement that gives you a good starting point? How about your RV? If either isn't an option for you, many homeowners set up a kitchen in their garage. Set up a few folding tables as your prep area and move your refrigerator, kitchen table, microwave and hot plate to the space. Purchase any extension cords necessary to make the space functional.
Once your temporary kitchen is established, think about how you will prepare your food each day, as this can be a challenge. Here are some ideas.
Some homeowners anticipate their lack of kitchen space and prepare food in advance, freeze it, and then heat it in the microwave or on their Traeger grill (which can act like an oven).
Decide that you will use your charcoal or propane grill more often, and plan your meals with gusto! It's like camping, right?
Plan to dine out more often. Make a list of the local restaurants you've always wanted to try and make it an adventure. You can also arrange to connect with friends you've not seen in a while over dinner.
If you have family in the area, arrange to visit once a week for a meal.
Having a plan for food preparation is an essential step in surviving a kitchen remodel.
Washing Your Dishes
How will you wash dishes, pots and pans? This can be one of the biggest headaches of a kitchen renovation because washing kitchens in a bathroom tub or with a hose can get old quickly if it's not well-thought-out. Before the remodel begins, think about how you'll navigate this daily task without the aid of a dishwasher or your kitchen sink. Do you have a sink elsewhere, such as a utility sink, that you can use? If so, also think about the space around the temporary sink and set up an area where you can place your clean dishes to dry.
You may want to consider investing in stackable dishes, paper plates or plastic ware. While none of us like creating extra waste, having an easier option for the short-term will help so washing up doesn't become a hassle for every meal.
Storing Food
Ironically enough, many homeowners don't think about how they will store their dry goods during a kitchen remodel. Set up a shelf that will act as your kitchen cabinet where you'll put all your canned goods, snacks, bread products and paper goods. In addition, you may want to set up a second shelf to store your plates, cooking utensils, and small appliances. While it won't be your dream kitchen (yet), it will help keep this area a bit more organized.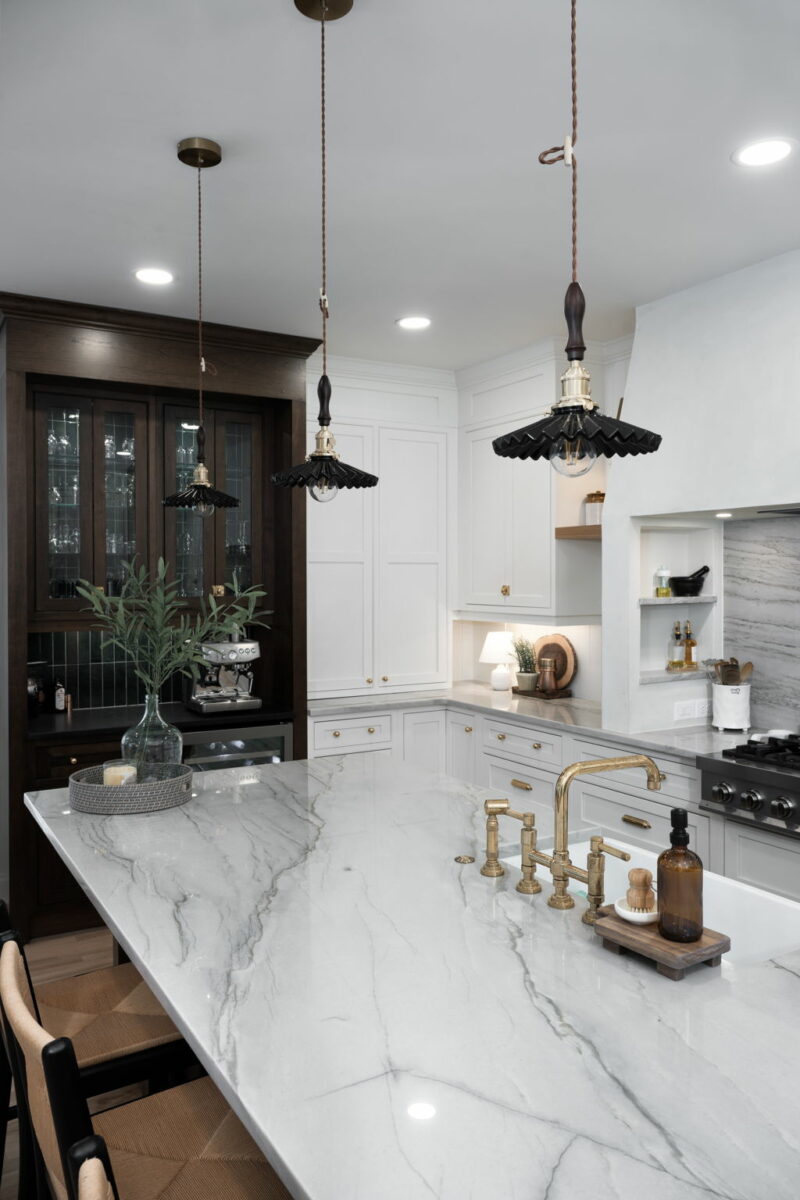 Create a Comfortable Seating Area
The kitchen is the hub of your home, and while it's being remodeled, you may also lose access to adjacent areas of your home, such as your living room. If this is the case – even for just a few weeks – you may want to think about how to create a more comfortable place to sit, in addition to your kitchen or card table (used for meals). Maybe you have a sunroom or basement that can become your place to relax, or some families schedule a two-week vacation that coincides with the remodeling process's messiest and most disruptive part.
Your Key to Survival is Preparation
When it comes to surviving a kitchen remodel, preparation is key. Taking the time to pack up items you don't need and identify those that are necessary for your project can help make the process smoother. By understanding what's involved with completing a kitchen remodel ahead of time, homeowners can feel confident about their decision and successfully survive through their project.
If you're looking to survive a kitchen remodel in the Charlotte, NC area, let GJK Remodeling help. Our professional design-build team will guide you through every step of the process for an efficient and stress-free experience to give you a Life Remodeled. Contact us to start the process.