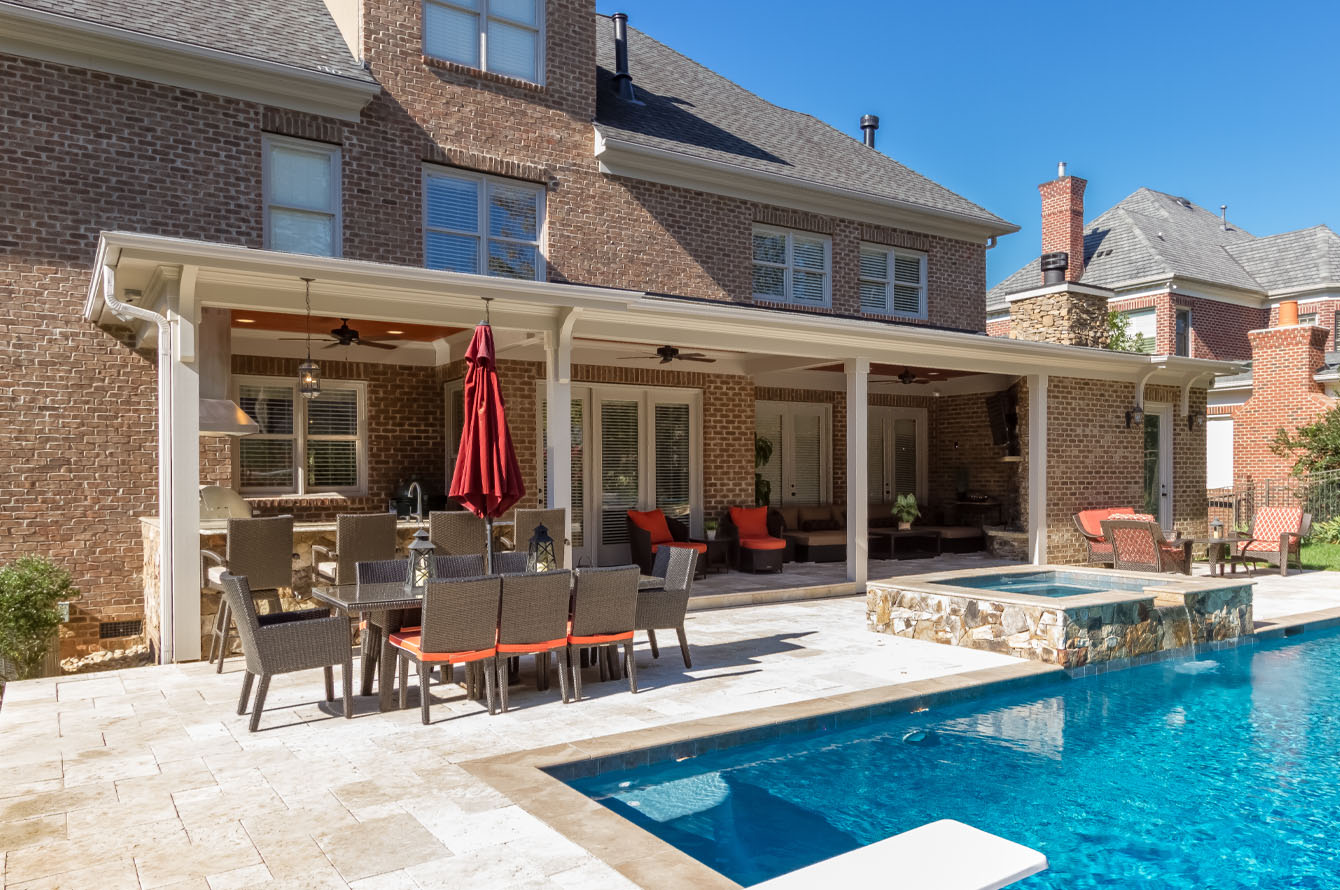 Captivating Outdoor Living in Charlotte
Have you ever stepped into your backyard and suddenly felt a wave of peace wash over you? If so, you are truly one of the lucky few who get to enjoy the beauty that their own outdoor space provides. Whether it's hosting barbecues with friends and family, or simply taking a moment out of each day to sit on your patio, there is no doubt that having a beautiful outdoor area can bring great rewards.
Let GJK Remodeling design and build the captivating outdoor living space that you've been craving.
How Much Do You Love Your Backyard?
Do you find yourself dreaming of the perfect backyard? Many homeowners do! Having a place to relax, read a book, and spend quality time with your loved ones in your own private, outdoor space is one of life's greatest luxuries.
From sunrooms to outdoor kitchens, GJK Building & Remodeling has a truly knowledgeable team to create the perfect outdoor living space - one that you'll love and give you a Life Remodeled.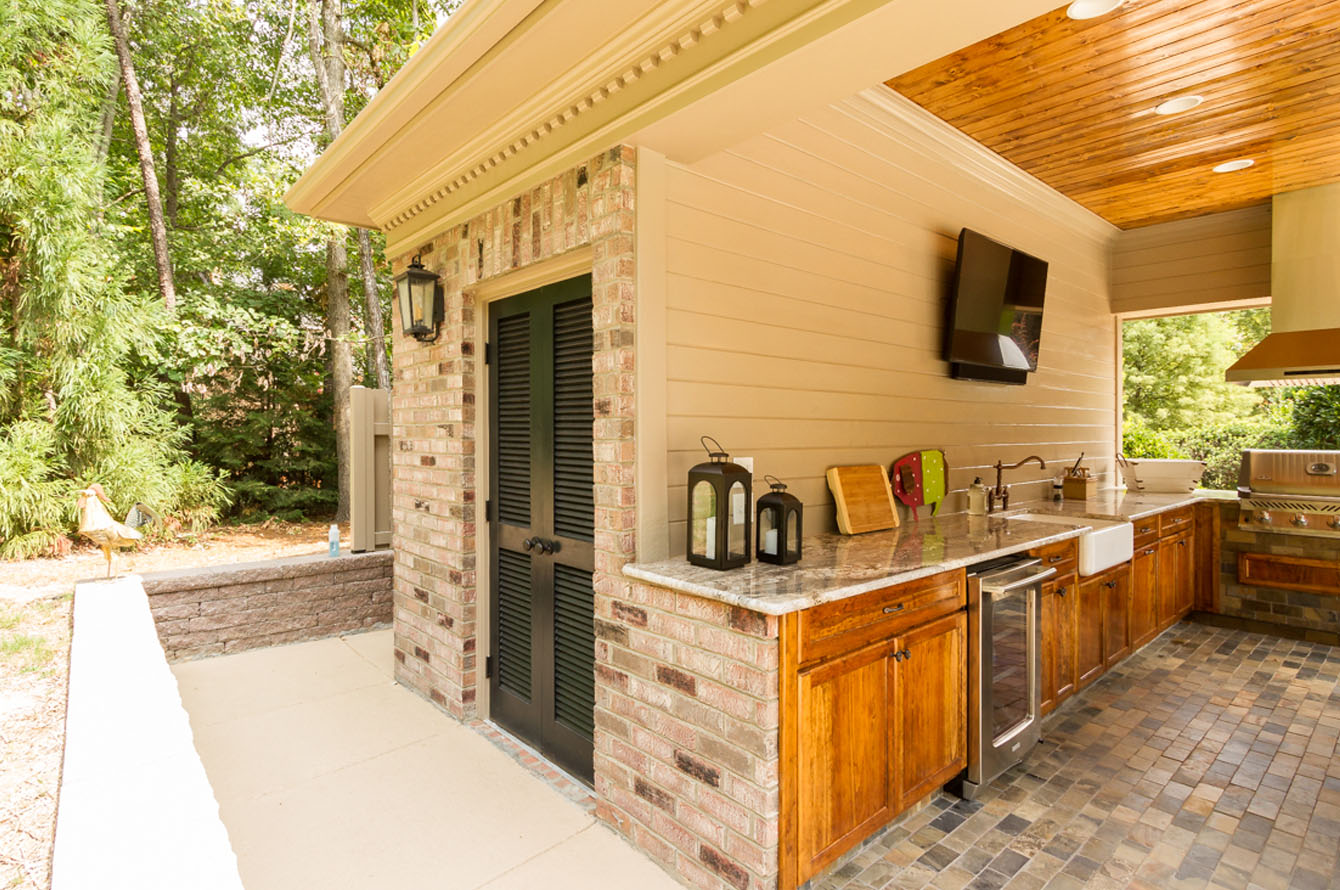 Fabulous Ideas for Outdoor Living in Charlotte
See your backyard come alive with a newly remodeled outdoor living space.
Charlotte, NC homeowners typically expand their outdoor living space with these home improvement projects:
Decks
Patios
Porches
Sunrooms
Pool houses
Here are some features we've included in outdoor rooms for other clients:
Outdoor kitchens with stainless-steel grills, fridges and sinks
Pizza ovens
Outdoor bars and Tiki bars
Pergolas
Outdoor fireplaces and fire pits
Gazebos
Ceiling fans
Outdoor dining rooms
Outdoor living rooms with televisions
Outdoor lighting (including ambient lighting)
Hardscape, landscape and water features (with our trusted trade partners)
Our passion for design and building is contagious, and it shows in every project completed by the professionals of GJK Remodeling. Let us expertly guide you through the remodeling process to give you a Life Remodeled.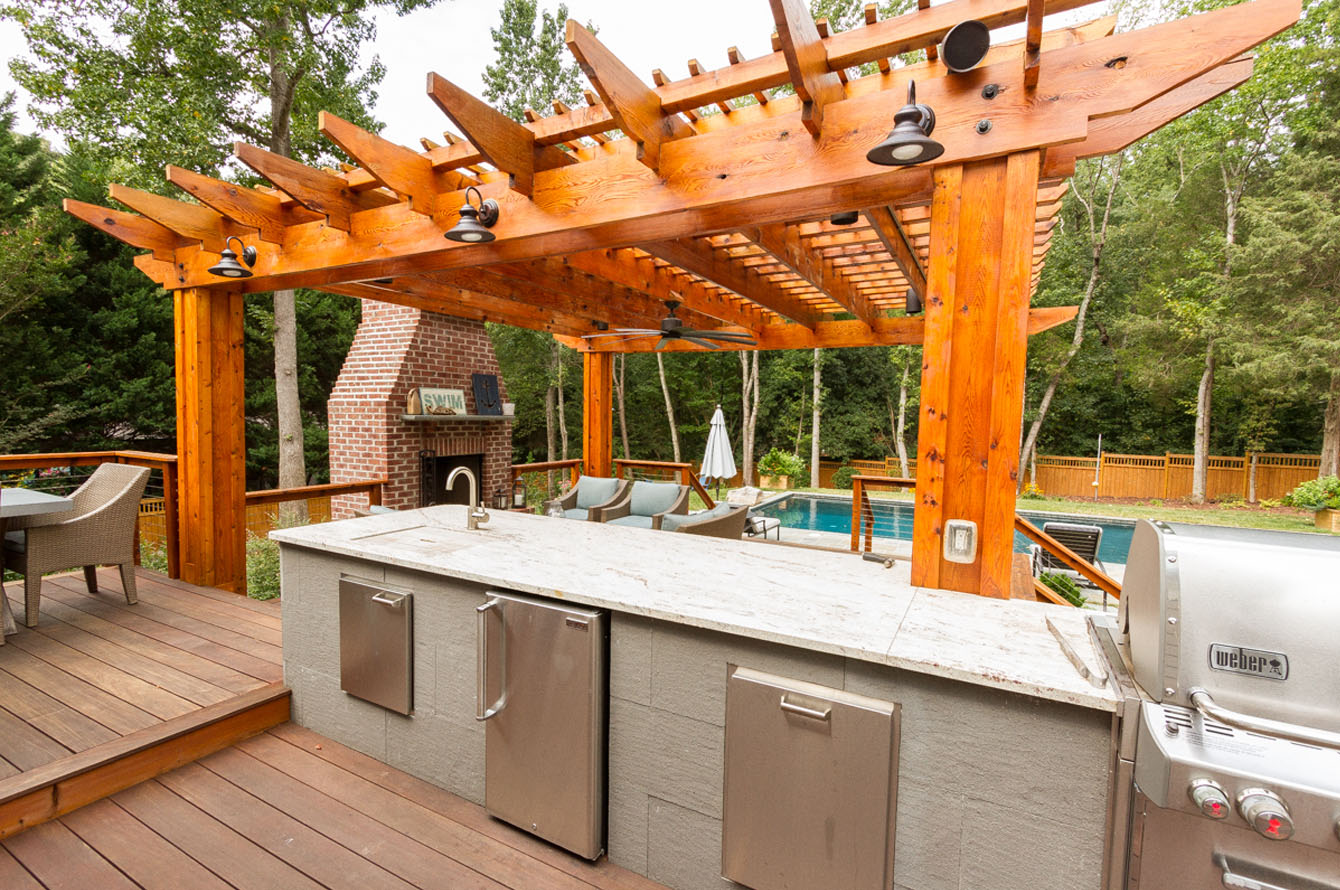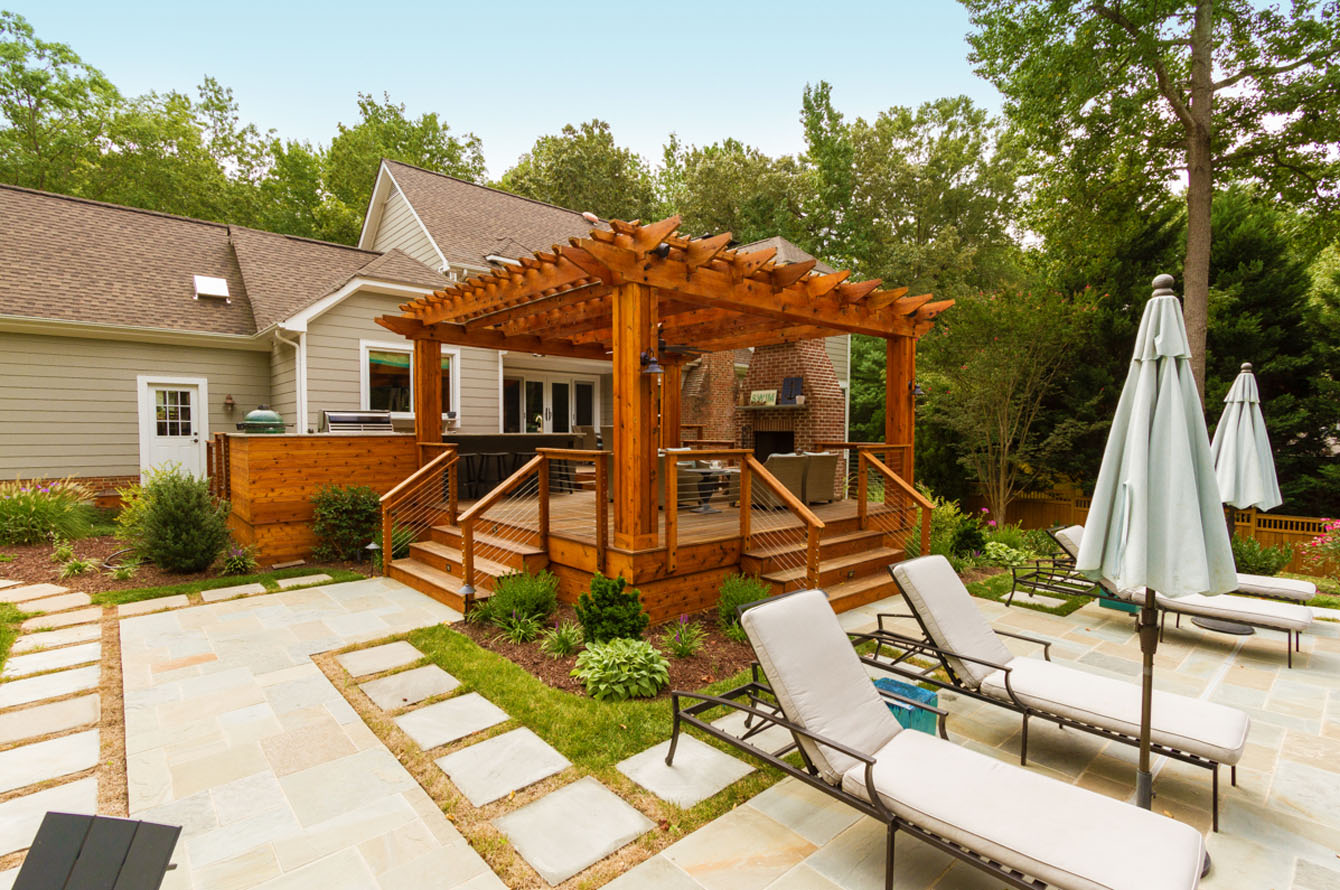 Explore Our Outdoor Living Project Portfolio
Charlotte comes alive when you take your living space outdoors! We specialize in crafting outdoor spaces that provide the ideal balance of cozy comfort and exciting exploration.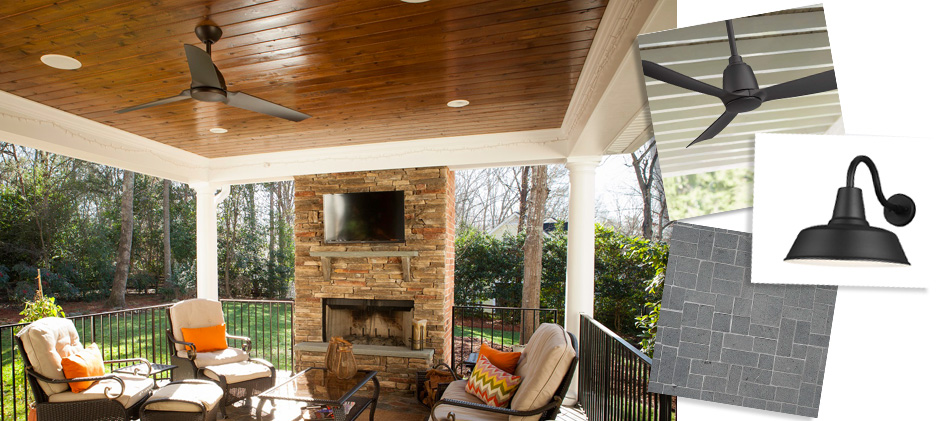 Ready To Begin Your Outdoor Living Project?
We'll expertly guide you through building and designing your perfect outdoor living space and give you a Life Remodeled.