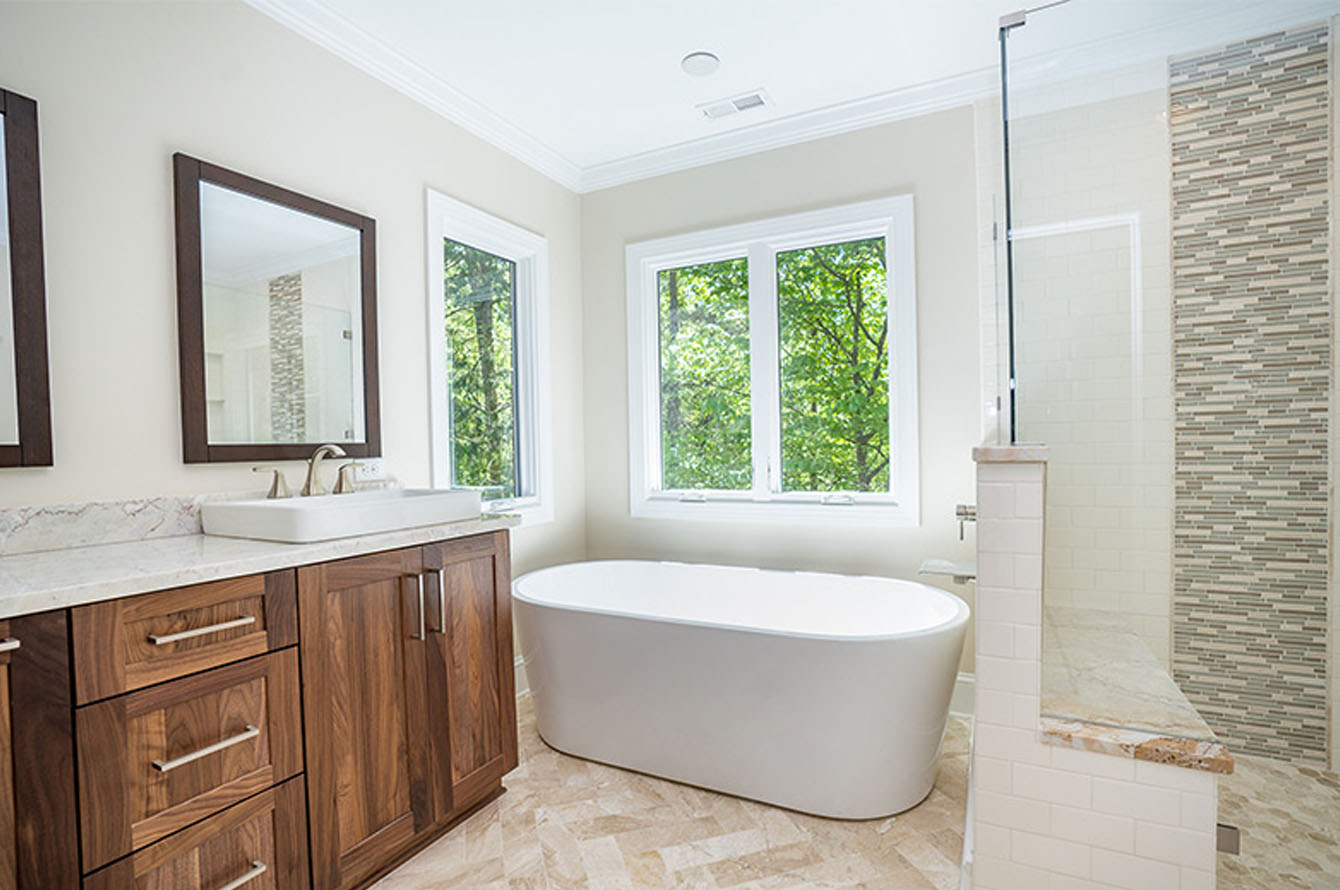 Lovely Bathroom Remodels in Charlotte NC
Picture enjoying a hot bath after a long day or starting your morning with a refreshing shower in your brand new bathroom.
Bathroom remodeling is often a top priority for homeowners in the Charlotte, NC region, especially those with older homes. Broken tile, cramped showers and the rarely used jet tub are some of the main reasons why people remodel their bathrooms. They long for a bath that maximizes the space they have and provides them with the modern amenities they want today.
GJK Remodeling can transform your tired, old bathroom into a beautiful new space that you'll love to relax in for years to come.
Are you ready to give your bathroom the makeover it deserves?
Whether you want a spacious shower with beautiful tile, a luxurious soaking tub, vanities with ample storage or more space captured from an adjacent room, we have the knowledge and experience necessary to transform your outdated or dysfunctional bathroom into one you thoroughly enjoy.
GJK Remodeling has an experienced team that can design and build a bathroom that needs your needs and vision for the space. We are committed to creating something truly unique that you'll love so you can enjoy a Life Remodeled.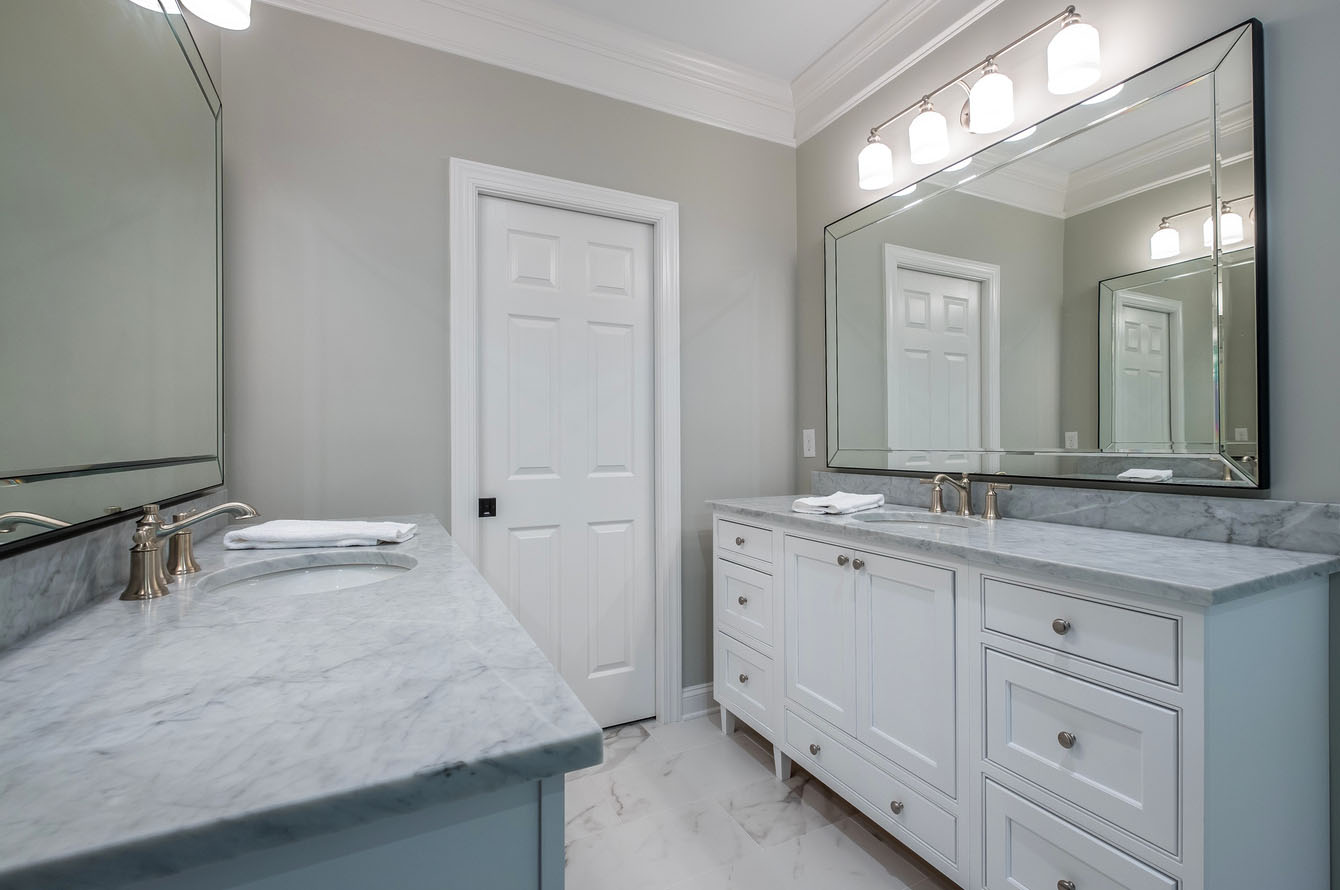 Exceptional Bathroom Characteristics
Are you looking to upgrade your bathroom with modern amenities to create a more comfortable atmosphere?
Here are some features we've included in bathroom designs for other clients:
Walk-in showers
Rain showerheads and body-spray systems
Steam showers
Freestanding soaking tubs
Custom showers with spot-resistant glass
Radiant heat floors and programmable thermostats
Heated towel racks
Built-in shower nooks, shelves and benches
Vanity cabinet towers with built-in plugs
Glass, porcelain and ceramic tile
Quartz, marble or granite countertops
Zero-threshold shower floors and invisible shower drains
With our full-service design-build experience, GJK Remodeling is your go-to partner for beautiful bathroom remodels in the Charlotte, NC region. Let's create something truly special together to give you a Life Remodeled.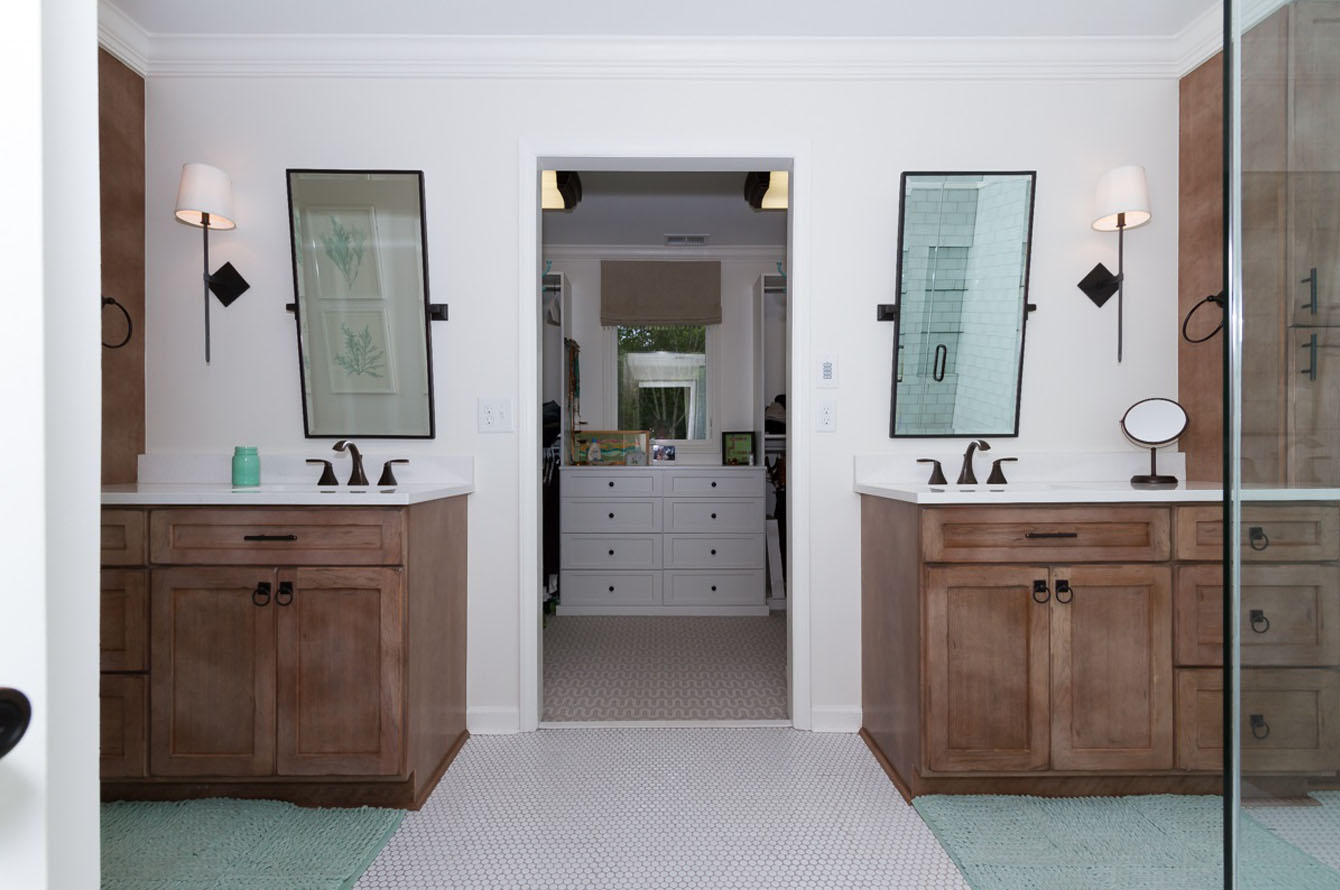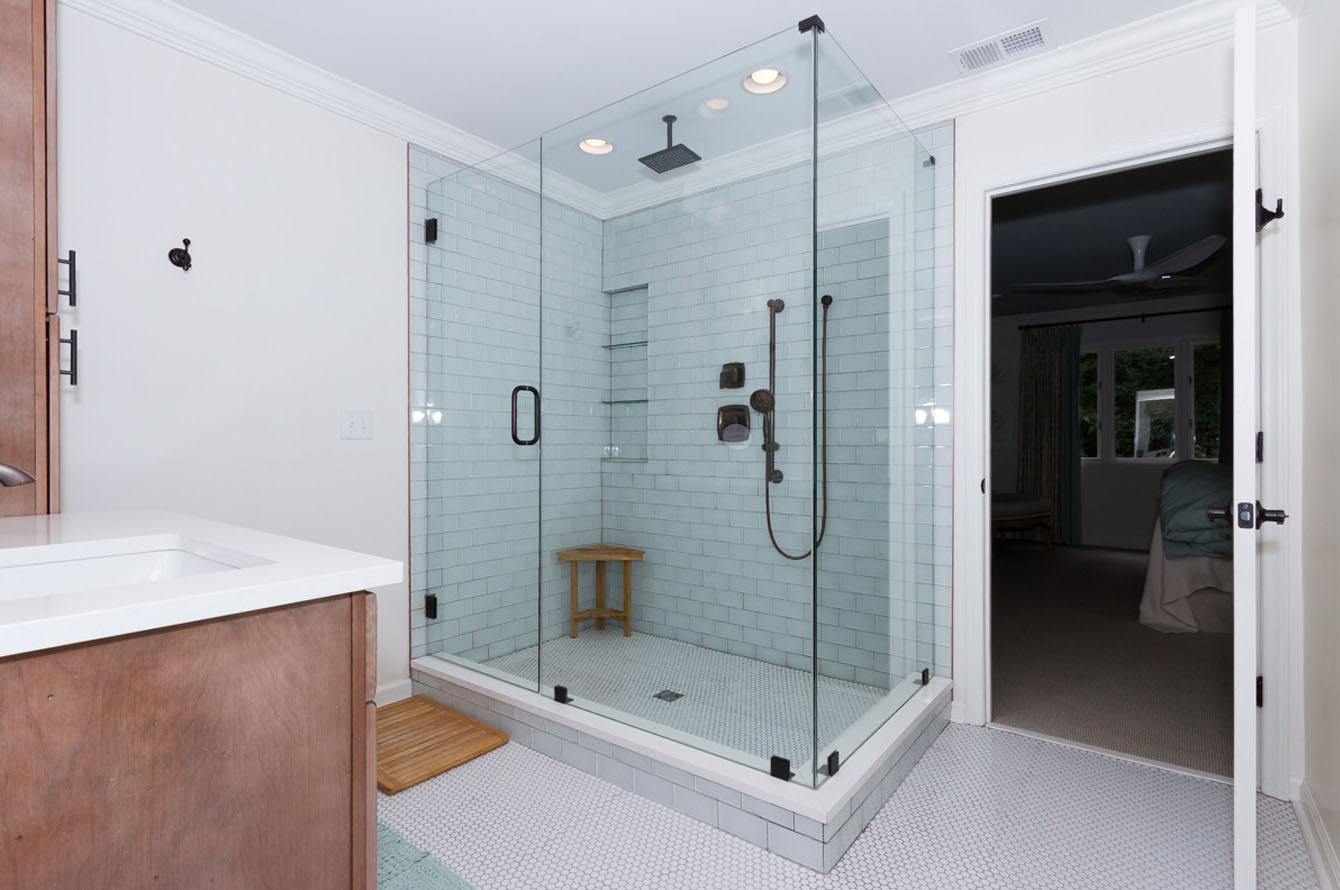 Explore Our Bathroom Remodel Portfolio
Take a closer look at our craftsmanship and professional abilities by browsing our Bathroom Remodel portfolio.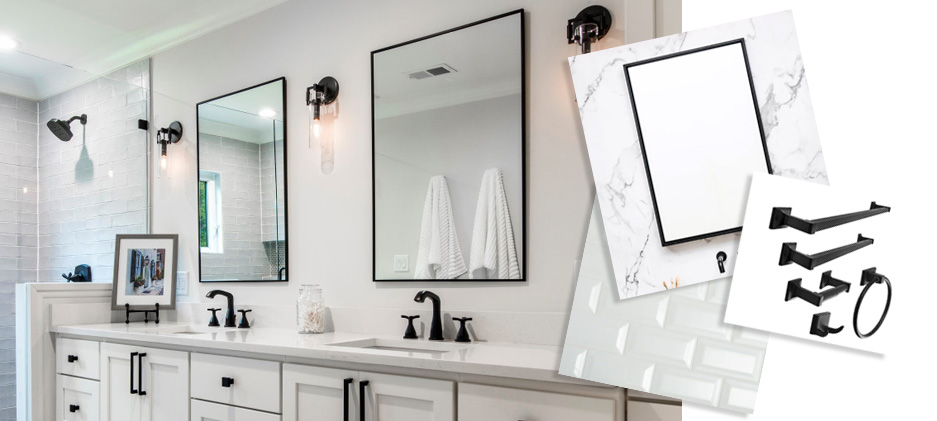 Ready To Start Your Bathroom Remodeling Project?
We'll expertly guide you through the bathroom remodeling process to give you a Life Remodeled.