Home Remodeling Services in Charlotte, NC
Create a stylish and modern home you'll love for years with a Luxury Home Remodel, Kitchen Remodel, Bathroom Remodel or Outdoor Living Space.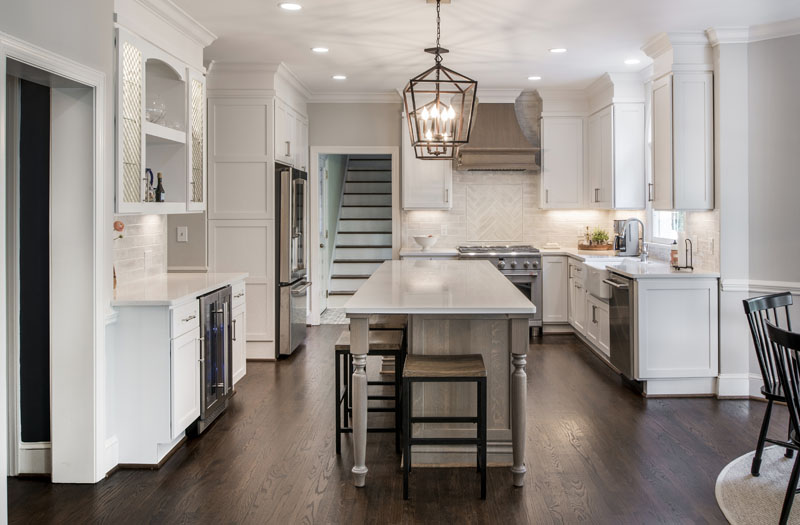 Get Our Charlotte Remodeling Cost Guide
A Fresh Remodeling Experience
At GJK Remodeling, we think a little differently.
Everyone has one or the other: a mental picture of their new home or renovation AND a specific amount of money they're willing to spend to make it a reality. Most of our clients have both, which is why we look for innovative ways to do exactly what you want without compromising quality or your vision…all within your budget parameters.
We'll draw out and plan every detail of your home improvement project. You can expect us to collaborate with you during the process to create a result that reflects your personal style.
EVERY HOME RENOVATION IS A PASSIONATE PURSUIT
GJK Remodeling is a full-service design-build construction contractor based in Charlotte, NC serving Waxhaw, Weddington, Matthews, and the surrounding areas.
We are a local, family-owned company with over 25 years of experience right here in the community.
From design to completion, our team can handle your entire project.
Our employees and trade partners have the skills and talent required to ensure you receive the best home remodeling experience.
Our priority is treating our clients the way we'd like to be treated, and our customer testimonials speak for themselves!
We offer a one-year "wall-to-wall" warranty on all of our projects. Why? Because it's important to us that our clients are happy with their projects long after construction is completed.
From designing your space to helping you select the perfect materials, you can count on GJK Remodeling to expertly guide you through the process and deliver a Life Remodeled.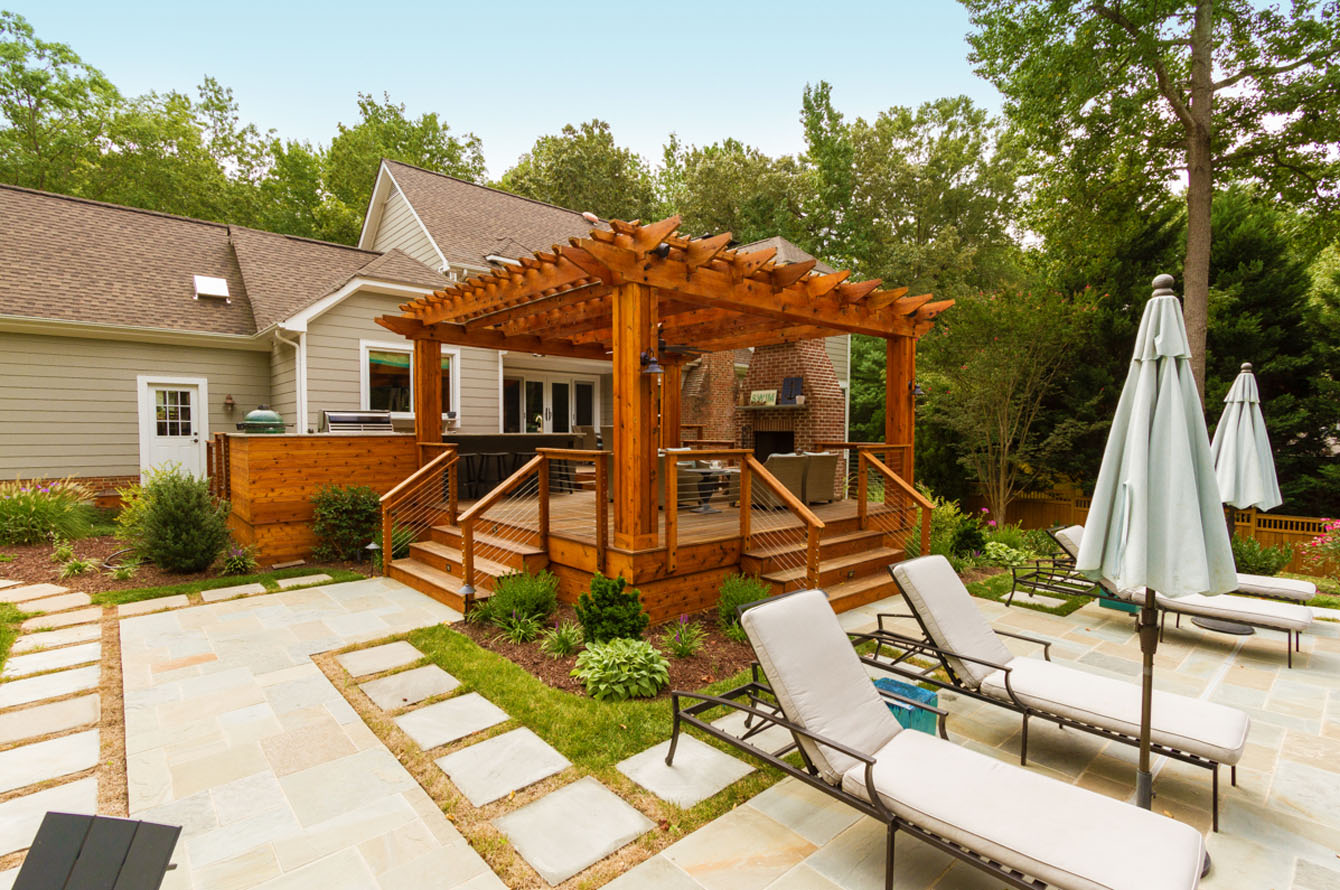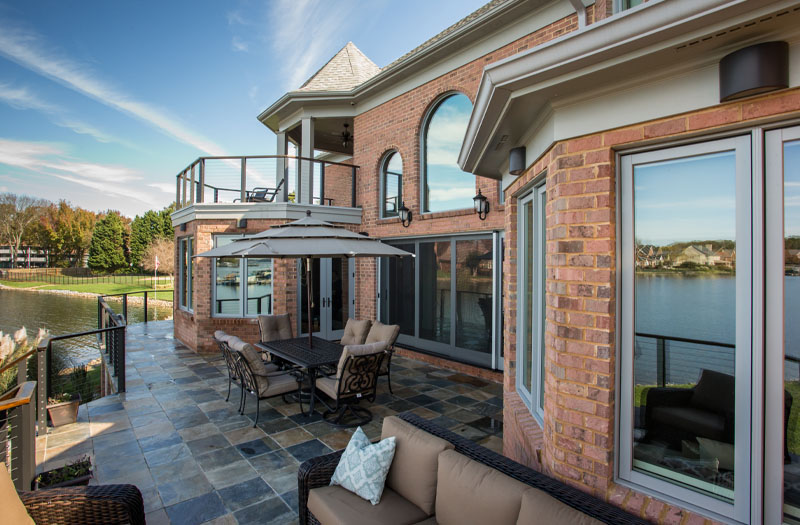 We take your home and job personally.
Gary Knowles' there for every build, from drawing each design by hand to on-site management, involved with every detail of your project, making sure that all those particulars you shared during the design process become a part of your home.
Personal attention to detail, a passionate pursuit for excellence, and delivering a finished project that dazzles his client.
That's what Gary Knowles & the GJK Remodeling team is all about.
Our Remodeling Specialities in Charlotte, NC
See what our clients are saying
"Gary Knowles and the GJK team were great to work with from start to finish! They were always professional, skillful, and courteous. We love our newly renovated hall and master bathroom/bedroom! We will be calling on GJK for future projects!"
— Sherri H., Charlotte, NC
"My experience with GJK Building & Remodeling was excellent. They kept to budget, were professional and courteous, and produced outstanding results. Garry is an architect as well as a builder so if you don't know what you want, he is willing to engage."
— Ben C., Charlotte, NC
"Our screen room made us the talk of the street. Gary's vision and design were magnificent and the room turned out even better than we ever imagined. Our cedar ceiling and stone fireplace are great. We are very happy and love showing it off!!!"
— Jim & Donna, Waxhaw, NC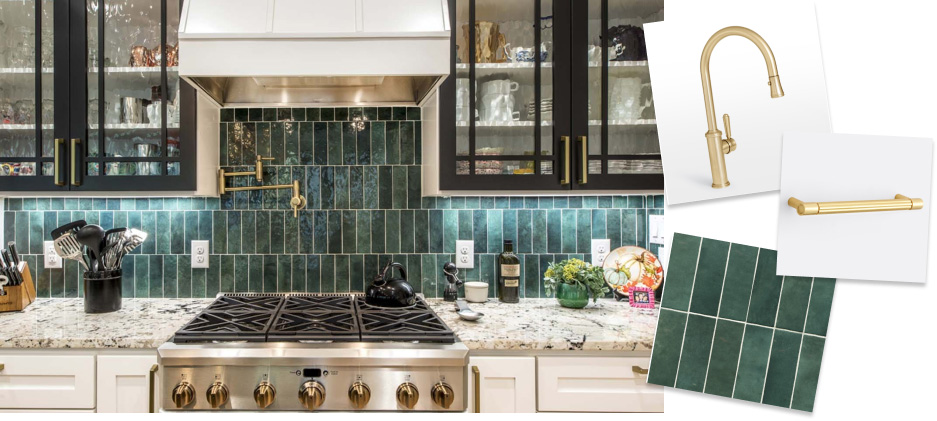 Ready to start on your dream home
You won't find a more passionate or accommodating remodeling contractor for your home remodel in Charlotte, NC, and the surrounding areas.
Would you like to receive ideas & designer trends for your home?
We'll be sharing our projects, trending ideas and tips for you to increase the value of your home.
From the small details to larger projects. Our newsletter goes out just once a month.
*We promise not to share your information with any other entity. By signing up for the GJK newsletter, you agree to receive our monthly email newsletter. You may unsubscribe at any time via the link on the newsletter's footer.