How Much Does a Home Addition Cost in Charlotte?
How much does a home addition cost in Charlotte? This is a crucial question for homeowners considering expanding their living space. This article will analyze the elements influencing home addition costs and provide an in-depth breakdown to help you make informed decisions.
We'll explore how different aspects, such as location, materials, and project complexity, can impact your overall expenses. In addition, we'll explain and give examples of the differences between mid-level and upscale remodeling ventures to help you decide what works best for your finances and tastes.
Estimating Home Addition Costs in Charlotte
Adding more space to your home can be exciting, but it can also be expensive. The complexity, size, materials and any additional features you wish to include will all affect the cost of your project. For an accurate estimate, it's best to consult a professional design-build remodeling contractor in Charlotte.
However, here are some general guidelines to help you budget for a home addition. Location is an important factor. Home additions in Charlotte can vary in price depending on your exact location and the local market prices of materials and labor. Additionally, any special features or rare materials you choose may increase your total costs.
Factors Affecting Home Addition Costs
When estimating the cost of a home addition in Charlotte, it's crucial to consider all the factors that will impact the price. The dimensions and intricacy of the extension, along with any extra amenities you would like to include, will all influence the final cost. Additionally, the type of materials used for construction and any special permits or zoning requirements can also increase costs.
Size: Naturally, the larger the addition, the more it will cost because it requires more resources and personnel.
Complexity: If your addition requires a lot of custom work, such as unique architectural features or intricate electrical and plumbing systems, it will likely be more expensive.
Materials: The cost of materials can vary widely depending on the quality and type of materials you choose. For example, high-end materials like hardwood flooring or custom cabinetry can significantly increase your project's overall expense.
Additional Features: If you want to include extra features like a fireplace, built-in shelving, or a home theater system, these will add to the overall cost of your project.
Permitting: Depending on local regulations in your area of Charlotte, you might need specific permits that could lead to increased expenses during construction.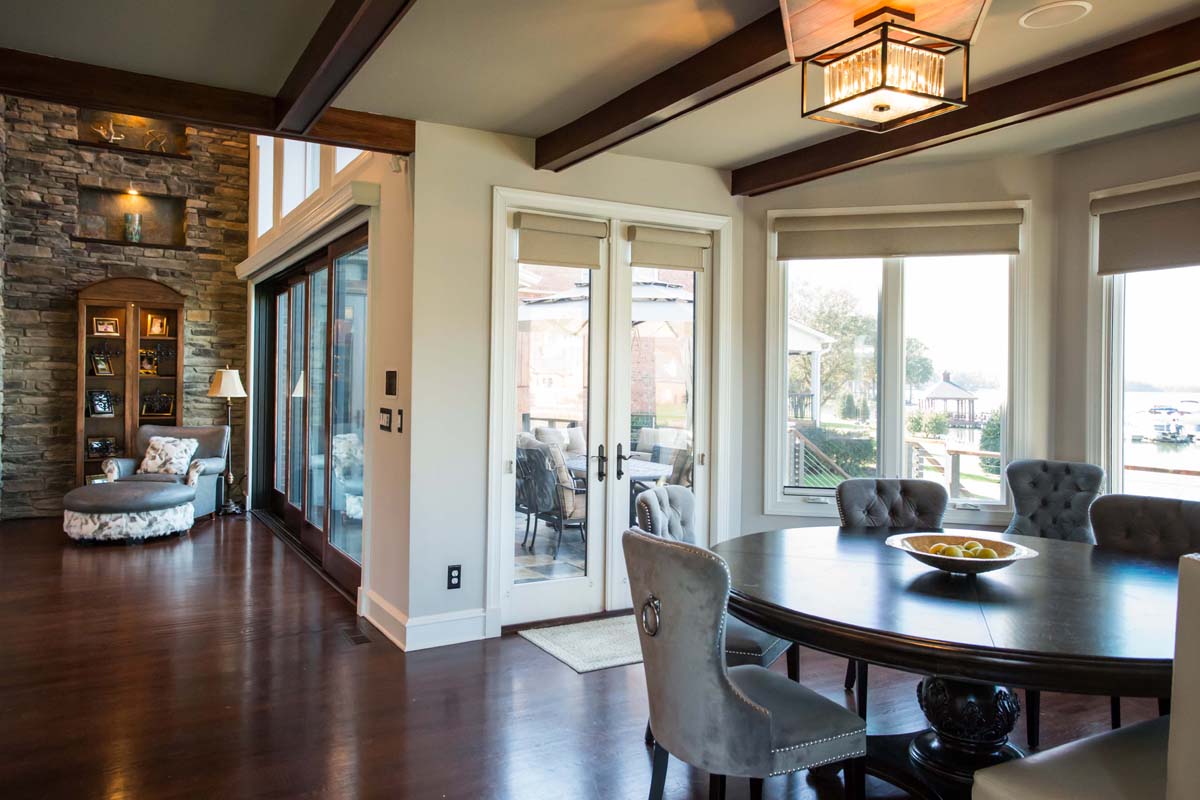 Mid-Range vs. High-End Remodeling: What's the Difference?
When it comes to home additions in Charlotte, there are two main types of remodeling: mid-range and upscale (or high-end). Mid-range remodeling is an excellent approach to creating a functional living space without draining your wallet. This is achieved by using standard materials and finishes while still ensuring that it caters to your daily needs. On the other hand, upscale remodeling is all about luxury and customization. This type of remodeling includes using quality materials, custom designs, and extravagant features. While it comes at a higher cost, it can significantly increase your property value and provide unparalleled comfort and style.
When it comes to home remodeling, it's important to know what you are getting for your money so you can set your expectations. Luckily, we have Remodeling's Cost vs. Value report as a guide. It is a comprehensive comparison of the cost and value of different home improvement projects, which allows you to make smarter decisions when renovating.
For illustration purposes, let's compare a mid-range to an upscale primary suite addition in Charlotte. According to the 2023 Cost vs. Value Report, a mid-range primary suite addition is defined as adding a 24×16-foot master bedroom suite over the crawlspace. This addition will include a walk-in closet/dressing area, freestanding soaker tub, separate 3×4-foot ceramic tile shower, and double bowl vanity with solid-surface countertop. There will be carpet in the bedroom and tile in the bath. The walls, ceiling and trim will be painted, and general and spot lighting and an exhaust fan will be installed. The average cost is $154,090 in the Charlotte area, $158,106 in the South Atlantic region, and $157,855 nationally.
Conversely, the report defines an upscale primary suite addition as adding a 32×20-foot master bedroom suite over a crawlspace. This addition will include a spacious sleeping area with a sitting area with custom bookcases, built-in storage with millwork details and a French door. Your bedroom will also have a high-end gas fireplace with a stone hearth and custom mantel. A walk-in closet will have natural light, mirrors, and linen storage. The bathroom is five pieces (shower, tub, two vanities and a toilet) The tub is a freestanding soaker and the shower is a walk-in with a dual-shower system, stone walls and floor, and a custom frameless glass enclosure. There are two sinks in separate custom vanities with stone countertops and large mirrors, and there is a partitioned area for a luxury one-piece toilet. Outside the bath, a 5-foot-long hospitality center will have a bar sink, under-counter refrigerator, custom cabinetry, stone countertop, and microwave. Include soundproofing, in-floor heating, custom wall finishes and hardware, general and spot lighting, and high-end lighting controls. The average cost is $309,054 in the Charlotte area, $322,592 in the South Atlantic region, and $325,504 nationally.
As you can see, context is important when estimating the cost of a home addition, and the type of materials you choose will significantly affect the cost of your home addition.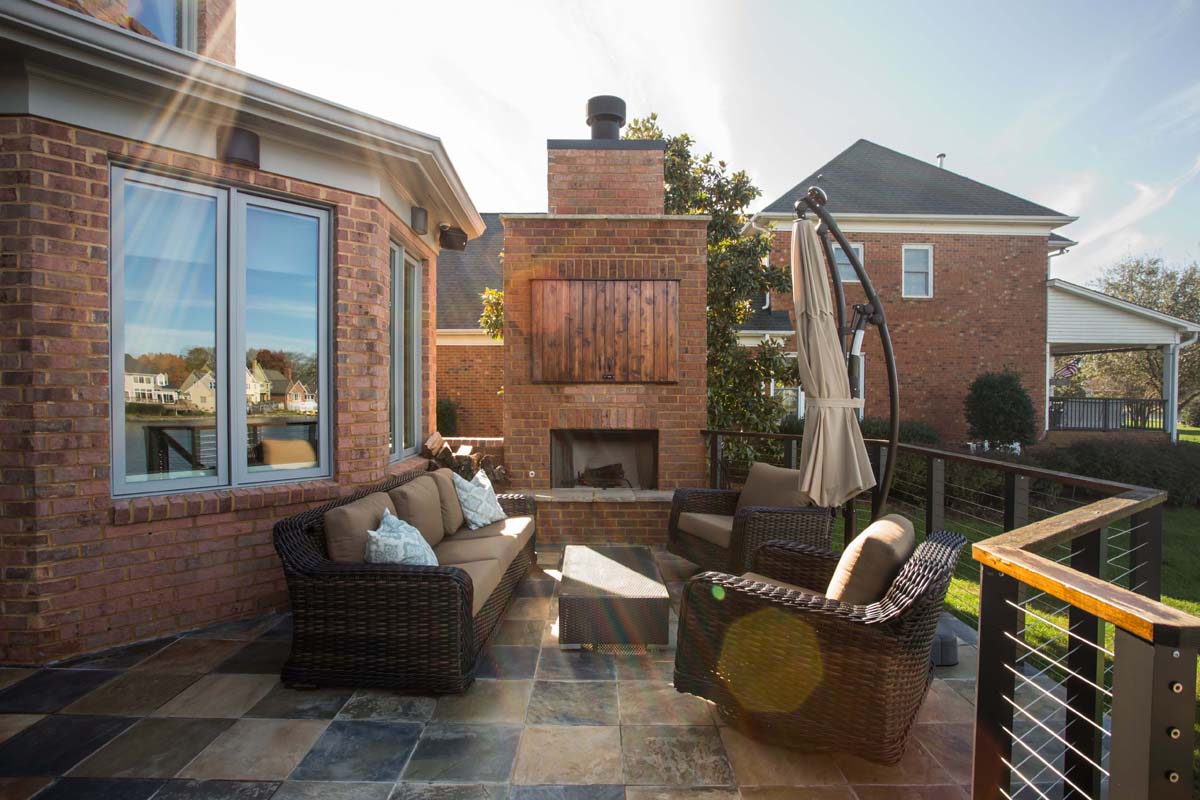 Average Costs for Different Types of Home Additions
As a savvy homeowner, you want to know the average costs of home additions in Charlotte, NC. Here's a breakdown of mid-range and high-end remodeling options:
Bedroom Addition: The cost varies based on size, finishes, and additional features. A basic bedroom addition may start around $300 per square foot, while a more luxurious option could reach upwards of $400 per square foot.
Bathroom Addition: Plumbing requirements, fixtures, and luxury upgrades impact the overall cost. Depending on your choices, expect to pay between $300-$400 per square foot.
Kitchen Expansion: Increasing square footage, appliance upgrades, and high-end finishes will affect pricing. Typical kitchen expansions range from $300-$400 per square foot.
Sunroom or Enclosed Porch: Windows, insulation, and heating/cooling systems play a significant role in determining costs which usually fall between $300-400 per square foot.
Home additions in Charlotte, NC come in various styles and price points. When considering remodeling options, it's important to understand the difference between mid-range and upscale remodeling and the average costs associated with each. Remember, no two home addition projects are the same. Each one comes with its unique set of design challenges and customizations. You should work with an experienced design-build remodeling company that can provide accurate estimates and keep your project within budget. For accurate estimates tailored to your specific project needs, contact us.