GJK Remodeling Wins Chrysalis Remodeling Award
GJK Remodeling, a top-notch design-build remodeling firm in Charlotte, NC, has just received a prestigious regional Chrysalis Award for Remodeling Excellence. This recognition speaks volumes about the incredible skill, expertise, and innovation of our team. We're honored to be celebrated for our exceptional work.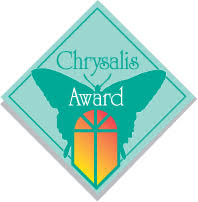 Continuing to set new standards of professionalism, 72 companies from across the United States were named winners at the 2023 Chrysalis Awards for Remodeling Excellence. The entries were judged on the overall design, the creative use of space and materials, and the degree to which the project enhanced the original structure.
GJK Remodeling won the 2023 Chrysalis Award for Remodeling Excellence for their Elegant Wood and Paint Kitchen Remodel situated in a quiet, family-friendly neighborhood on the outskirts of Charlotte. For this family of four, their oddly-shaped and outdated kitchen was no longer functional, and they wished for a large kitchen that was bright, practical and beautiful.
"This home, built in 2002, needed a kitchen design update. By removing some walls, we were able to open up the space and create a lovely and spacious kitchen," states Maria McCrae, GJK Remodeling designer for this project. "By mixing both classic and modern elements, we brought the client's vision to life."
This detail-oriented remodel transformed a dark, dysfunctional space into a beautiful, functional kitchen that opens up to the living room to give more flow throughout the first floor. The homeowners now love and enjoy entertaining in their newly renovated space.
"To win an award in this highly competitive category is quite an achievement," says Ken Kanline, Director of the Awards.
The Chrysalis Awards program began in 1994 to recognize the nation's best work in fourteen general categories of residential and commercial remodeling. The Chrysalis Awards are open to every professional remodeler and design professional in the United States.
"We couldn't be prouder of our amazing team at GJK Remodeling for earning this prestigious award," beamed Gary Knowles, owner and leader. "Our collaborative efforts resulted in the creation of a stunning kitchen that exceeded our client's expectations. We are immensely grateful to our clients for entrusting us with their visions. Winning a Chrysalis Award truly marks our dedication to excellence."
As trusted experts in remodeling, we are proud to serve the communities south of The Queen City, including Matthews, Waxhaw, and Weddington. From stunning renovations to innovative designs, we are committed to delivering exceptional craftsmanship and customer satisfaction.
The GJK Remodeling Team congratulates all of the 2023 Chrysalis Award Winners.
Looking for inspiration? See our Chrysalis Award Winning Project in our portfolio.